❤️⬇️ Help Us Grow ⬇️❤️
Early Cyber Monday Gaming Monitor deals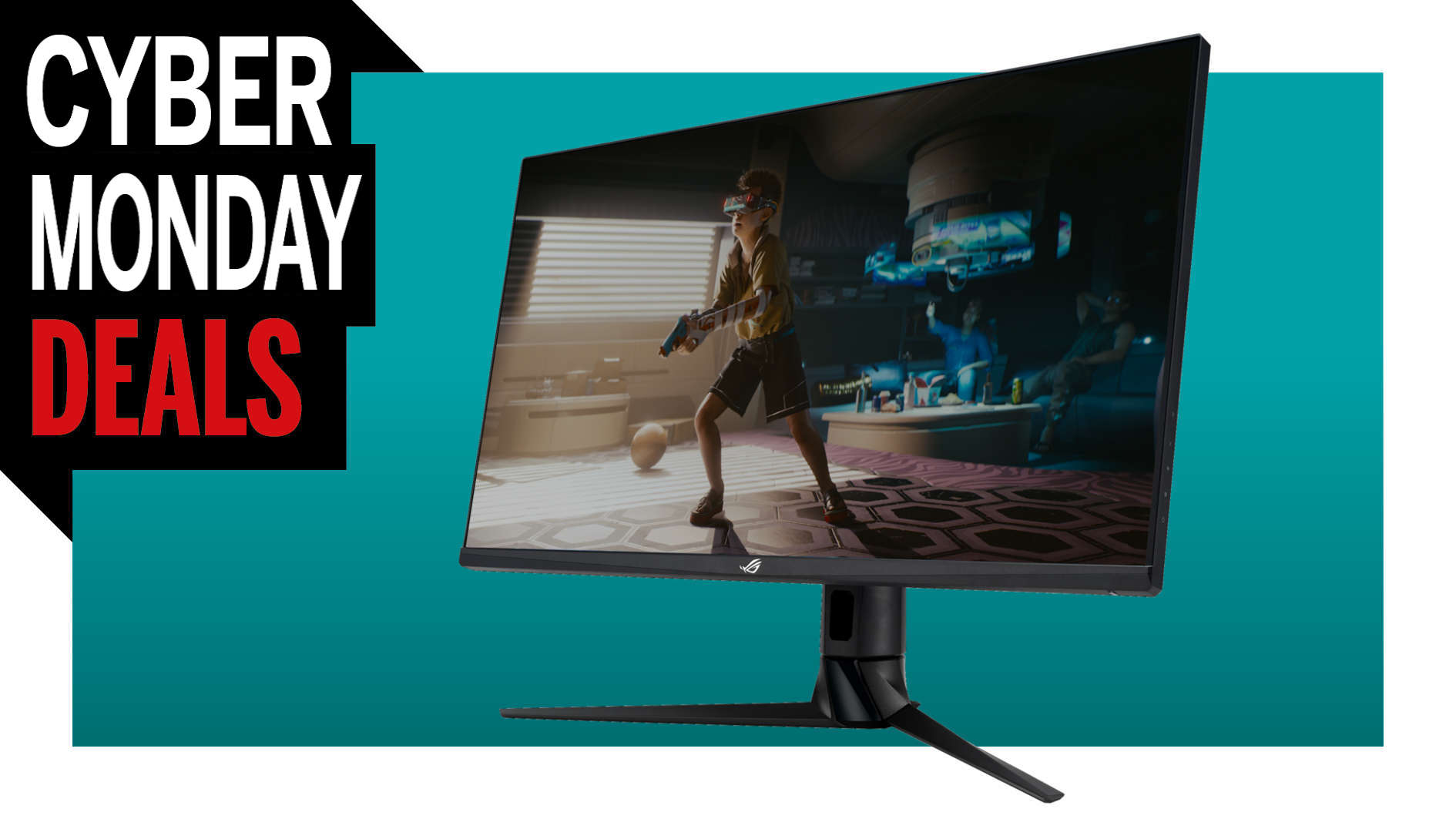 Jump straight to the deals you want…
1. Gaming Monitor deals
2. Gaming TV deals
Don't worry, you've not missed the Cyber Monday gaming monitor deals yet. The big day isn't until November 29, and that will be preceded by the shopping extravaganza of Black Friday from November 26. Realistically, though, we expect to see gaming monitor deals right the way through November as retailers look to shift stock.
There are plenty of opportunities for gaming monitor deals, depending on whether you want an ultrawide monitor, 4K monitor, high refresh rate monitor, some combination of all three, or something entirely different. If you aren't yet sure what you're after, take a look at our best gaming monitors guide and read up on the different gaming monitor panel types.
There's no exact rule of thumb when it comes to buying a gaming monitor, but we do have a few principles we like to stick to. Firstly, you need to be considerate of how well your graphics card performs so as to not set the bar too high. A 120Hz 4K monitor is great if you're reasonably going to have the power to push that many pixels—not so much if you're not prepared to spend a whole lotta cash on a high-end GPU.
That said, you can be fairly sure that a great gaming monitor will last a long time, so preparing for your next big upgrade in advance isn't quite as frivolous as it might seem at first. It's true that your gaming monitor will probably outlive at least a handful of your PC's parts.
Cyber Monday 2021: as tick follows tock, Cyber Monday deals will follow Black Friday.
For the Nvidia GeForce GPU owners, we also recommend keeping an eye out for G-Sync or G-Sync compatible gaming monitors. While AMD Radeon users will be better served by a snazzy FreeSync screen.
When will Cyber Monday gaming monitor deals start to appear?
Cyber Monday kicks off on November 29 this year, but there are sure to be a whole load of deals prior to that as a part of Black Friday. We'd suggest keeping an eye out for the best Black Friday gaming monitor deals 2021 before looking out for those tagged Cyber Monday.
Who will have the best Black Friday gaming monitor deals?
In the US:
Amazon – Black Friday deals on high-end and budget gaming monitors
Walmart – Deals primarily on budget gaming monitors
B&H Photo – Monitors from all the big names, such as LG, MSI, and Acer
Best Buy – Stocks different makes of gaming monitors
Target – Stocks different manufacturers of gaming monitors
Staples – Has its own line of affordable gaming monitors and other brands
Newegg – Variety of lesser-known gaming monitors
Dell – Alienware and Dell gaming monitors
In the UK:
Amazon – Black Friday deals on high-end and budget monitors
Newegg – Variety of gaming monitors
Overclockers – Good selection of gaming monitors
Scan – Small selection of gaming monitors
Ebuyer – Wide variety of top brands, including Razer and Corsair
Box – Broad selection of gaming monitors at decent prices
Laptops Direct – Surprisingly, not just laptops but a variety of monitors too
What should I look out for in a Cyber Monday gaming monitor?
When it comes to Cyber Monday gaming monitor deals the slack pace of progress in screen technology is a blessing. It means that a great five year-old display will still be a great gaming monitor today. So don't be put off if the panel you're looking at isn't necessarily a 2021 model.
The main thing to look out for, apart from the relative historical pricing (camelcamelcamel is your friend here) of the screen in question, is its native resolution. You want it to match up to your current and prospective graphics card. If you're going to be rocking a GPU that isn't capable of running games at 4K then you're wasting your money chasing that super-high UHD res.
Native resolution is also important when it comes to ultrawide screens too, and mostly because of that second number in the equation. A 3440 x 1440 display will be 1440 pixels high, and I'm going to say that's a minimum for ultrawides; anything lower is going too far down the letterbox route.
The next number is refresh rate. Simple 60Hz screens are no good no more. Even down at the budget end of the market you can usually bank on at least a 75Hz refresh in a cheap IPS display. And, trust me, you can tell the difference even with that small a difference. Pump things up to 120Hz, 144Hz, or even 240Hz and you will definitely be able to tell.
It may sound like heresy, but it doesn't matter if your GPU cannot deliver a solid 120fps on average, a 120Hz refresh will look great no matter what you're doing with your new gaming monitor.
Then it's all about panel technology. Personally I love an IPS screen, they deliver the best color accuracy but can suffer from slower response times and weak black levels, while a VA display isn't quite as solid on color, but is quicker to respond. Only the esports pros who care nothing for visual fidelity should consider a TN panel with its weak image quality but penchant for lightning fast refresh rates and response.
If you're planning to upgrade your machine to house one of Nvidia's Ampere graphics cards, such as the RTX 3080 or RTX 3090, having one of the best G-Sync monitors is necessary to make the best of these high-powered cards. G-Sync being Nvidia's adaptive sync technology, a feature that reduces screen tearing, and display stutter, by syncing your refresh rate to that of your GPU.
Alternatively, the best G-Sync Compatible FreeSync monitors are out there, and they're certified by Nvidia to work with G-Sync. Although they are not the best quality monitors out there, usually you can find them cheaper. They also support AMD's FreeSync technology, if you're looking to buy a new AMD 6000-series GPU when they become available.
Early Cyber Monday gaming monitor deals
Our magic price searching bots are all over the web, tracking down the best prices all the time. That means this list will be regularly curated multiple times each day
Early Cyber Monday TV deals
Our magic price searching bots are all over the web, tracking down the best prices all the time. That means this list will be regularly curated multiple times each day
❤️⬇️ Help Us Grow ⬇️❤️